Before downloading the edexams app, please ensure your device matches our specification list.
2. Click the big orange CLICK HERE TO DOWNLOAD THE APP button.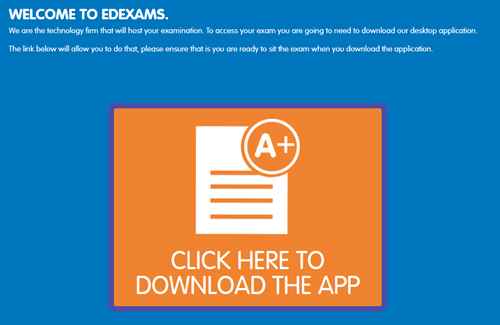 3. An executable file will appear in your downloads (this is typically in the bottom left corner of your screen, but this will depend on your web browser).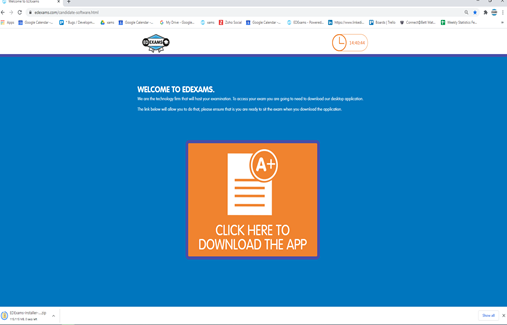 4. Please double click the file named EDExams Installer .... Zip.

5. Please double click EDExams App setup (do not double click the file more than once or this will cause an error message to appear, the file will download in the background).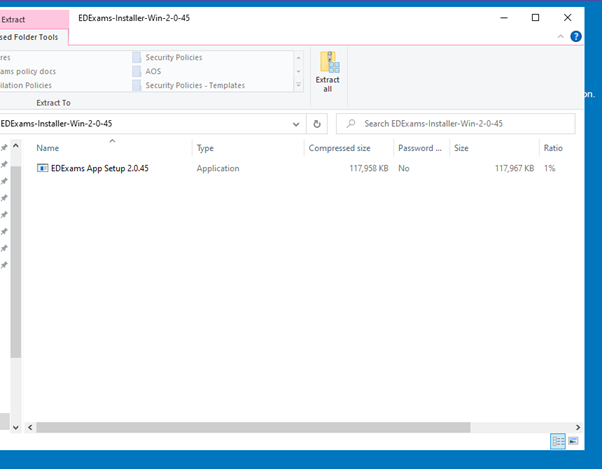 6. Please click More info.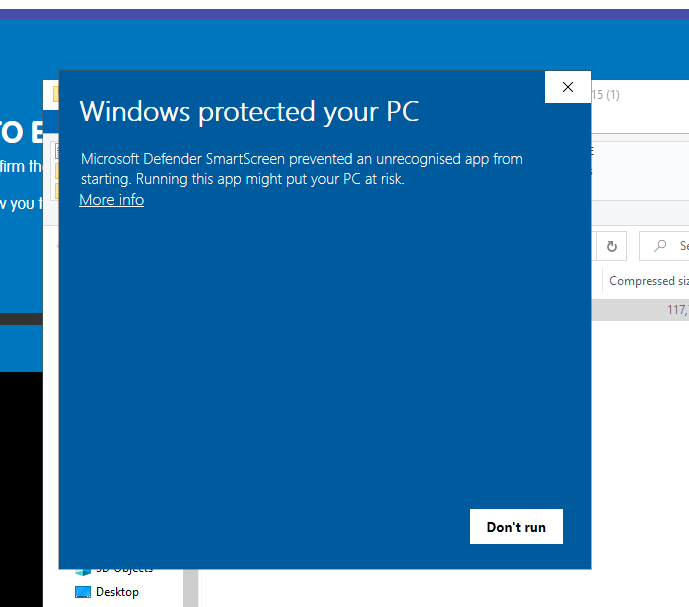 7. Click Run Anway and the app will begin to download. Once downloaded, the app will open and you will be at the login page.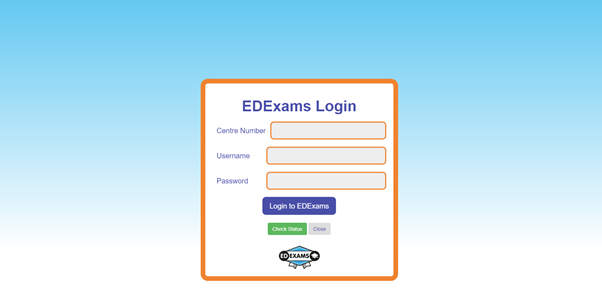 8. Click the Check Status Button

Check Status Step 1 – Select next to confirm you only have one screen available on your computer. Click Next Step.

Check Status Step 2 – Select Check Audio/Video. A live recording will appear to confirm your webcam is working. You will also get feedback from your microphone.

Once happy your webcam is working please select Confirm Webcam, Mic & Speakers Working. Then Click Next Step.

Check Status Step 3 -

Take a picture of a valid form of ID (e.g. Driving Licence or Passport), then confirm your ID picture.

Check Status Step 4 - Select run speed test on both upload and download. Once both speed tests have been completed, click save connection details and you will be redirected to the login page.

If you have any problems downloading the edexams app, please contact us as soon as possible so we can try and resolve this for you.

Phone 01909 384 090